Calvin Maxwell
Mysteries arise in an instant, and if persistent, steep over time into a reality at once familiar and strange. I met Calvin Maxwell in high school. He was a sophomore and I was a junior and we were both in ROTC. He was one of the good guys, someone to be trusted, a friend to be cherished. He could always be counted on to do the right thing, whether convenient to him or not. He was a natural leader. People looked to him and followed his example. It is easy at this point, knowing subsequent events, to romanticize his friendliness and good-natured camaraderie, but it's important to remember that he really was that rarest of people, someone who genuinely meant everyone well.
| | | |
| --- | --- | --- |
| 1945 | ROTC, Carlsbad High School, 1960 | 1944 |
School is a tribal event and classes are coherent groupings. I probably wouldn't have known Calvin if not for our both being in ROTC, so I didn't realize he was new to Carlsbad, having been born in Atlantic City, NJ. I knew his father was a policeman. Two friends and I had the misfortune of meeting Calvin's father one evening when one friend was driving his parents' car to an ROTC drill team practice. Someone pulled out in front of us. No one was hurt but the other driver, an adult and therefore more credible than a trio of teenagers, insisted my friend had been speeding. I don't know how fast we were going but my other friend had just remarked, "are you doing fifty?" to which my friend the driver replied, "Fifty hell, more like…." And that was when the other driver blocked the lane. Calvin Maxwell Senior answered the call, wrote up the report, and, on learning we were friends of his son, gave us a ride to the practice. We felt pretty important arriving in a police car. I remember being impressed with how Calvin's dad handled the incident. He was respectful of the other driver's complaint, but also respectful of us. His professionalism guided him, but interest in his son's friends made him human.

| | |
| --- | --- |
| Calvin's father, Calvin "Mack" Maxwell, 1943 | Calvin's mother Ruth and father, 1943 |
My two friends and I graduated and went off to the local cow college, New Mexico State University. A year later Calvin joined us. Unlike my friends and I, who'd had enough of ROTC in high school, Calvin joined the Corps and went on to a military career in the Army. In college he continued to be a leader, an exemplary individual. He worked at the cafeteria, he was a resident assistant, and a stalwart of the ROTC rifle team. I lost touch with both of my high school friends, and with Calvin. We graduated and did stuff. Vietnam happened. The sixties happened. Then the seventies happened. By that time there was little visibility of lives that had grown distant after high school.
| | |
| --- | --- |
| Calvin in 1959, as I remember him best from High School. | NMSU ROTC Rifle Team |
Vietnam is the watershed event of post-World-War-II life. Those who participated, those who watched and waited, those who avoided service, and those who kibitzed or tried to ignore it were all affected. Its fallout continues right down into this moment in the form of old men and women living out the consequences of choices they or others made because of Vietnam. For everyone of that era there is life before and after Vietnam. For those born afterward, the children of the war generation, Vietnam is a constant presence, its influence both seen and mysterious. But the greatest mystery involves the ones left behind. Thousands simply left home and never returned, fate unknown.
War wounds leave scars and ghosts, but they also leave unlived lives and trails never followed: spouses never married, children never born and friendships never made. I was over fifty years old before I fully internalized that Calvin had disappeared in Vietnam. It is time, at long last, to remember him, and think about his legacy, both real and might-have-been. I'm not the first to have thought so.
Calvin was lost on a reconnaissance flight in 1969. The known facts are sparse. A flight had gone missing in Kontum. Two Cessna 01 Bird Dogs were deployed on 10 October 1969, to search for it, one flying high for terrain perspective, and one flying low as spotter. Calvin was the observer in the "high" Bird Dog piloted by Franklin "Lee" Weisner. The low aircraft heard screams from the higher one and contact was lost. The downed aircraft was found, but no bodies. Four people had left barefoot tracks at the crash scene.


Find details about this and other fixed-wing losses here.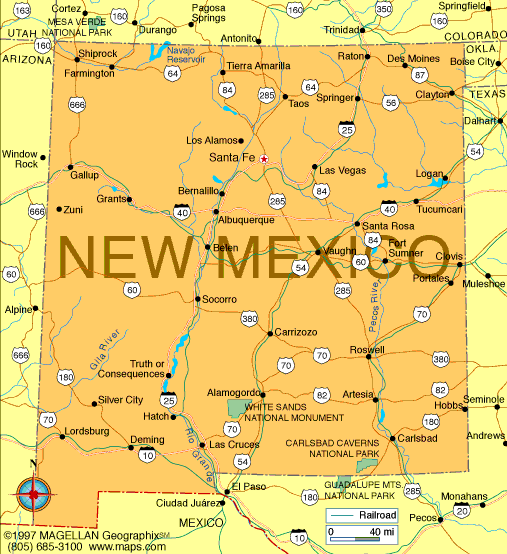 See a list of New Mexico Vietnam casualties.

And a list of New Mexico MIA

A reconnoiter, involving helicopters, ground searchers and scuba divers, was terminated on 18 October. Calvin and Weisner were listed as Missing in Action (MIA). There were tantalizing suggestions of survivors from the crash, but no further evidence surfaced. Calvin was not among the returning POWs. He was declared dead on 5 September 1978, and is listed on Panel 17W-Line 63 of the Vietnam memorial in Washington DC.


See a synopsis of the incident, with map coordinates here.

Calvin married on 15 August 1964. When he graduated from college he was allowed to attend graduate school before fulfilling his ROTC military obligation. He earned a masters degree in 1968, and then went to Ft. Hood, Ft. Sill, and Ranger School at Ft. Benning, GA. Then he went to Vietnam. After his disappearance his wife became active in efforts to locate MIA soldiers. She was interviewed by local newspapers, and their accounts tell us things about Calvin both directly and through his choice of wife.
| | |
| --- | --- |
| 1970 Interview | 1973 Interview |
| | | |
| --- | --- | --- |
| 1953 | 15 August 1964, Carlsbad, NM | MIA memorial in Carlsbad, NM |
The Internet has brought a flowering of interest on many subjects. Heartfelt testimony from people who wore Calvin's MIA bracelet as youngsters, now document the man's continuing influence. Calvin never had children, but his wife eventually remarried, and in the eloquently touching post below we see Calvin's ongoing influence through her children and their families.

| | | |
| --- | --- | --- |
| Posted November 15, 2013 | Posted October 11, 2009 | Posted December 3, 2009 |
Posted April 6
, 2015
by Bryan Austin Ovenell:
For no particular reason, my wife and I decided to google Calvin's name. For years, she has heard stories of Calvin… and as it turns out, my mother in law. Their first house, how they met, Kay never giving up hope, etc. I don't have much to offer to the forum except for this — Whoever Calvin Maxwell was back then is what we can only hope the sons of this nation grow to be… for he had an impression that stuck.
Kay (Maxwell) many years later, had a daughter, Brandy – my wife, and a son, James. It is hard for me to think that they would be who they are without the impression that Calvin left on Kay. Fortitude was a necessity in their early years. And, Kay (somehow) prevailed.
Nearly alone, Kay raised two great kids (I may be slightly biased here) and is expecting her second grandchild. We had a daughter Jenna Mae and James and his wife are expecting this month.
I understand that this family line is not a direct descent of Calvin, but for what it is worth, he mattered.
As I have been typing this Brandy has been on the phone with Kay… they were both in tears. If anyone who had ties to Kay would like to get in contact, I can do my best as messenger. Feel free to send correspondence to ovenell@gmail.com.
As a parting note, I read once that you die twice. First, when you take your last breath… and again when the last person you touched speaks your name. A sincere thank you.
To the best in all of us,
Bryan Austin Ovenell
Calvin gets a mention in several books. "Legendary Locals of Carlsbad," by Donna Blake Birchell has a piece about the POW/MIA Memorial Grove in Carlsbad, and Calvin is one of those commemorated. General Westmoreland's book, "The Vietnam War: The History of America's Conflict in Southeast Asia," has a full list of casualties in the Vietnam war. Rod Colvin's book, "First Heroes: The POWs Left Behind in Vietnam," speaks extensively of the efforts to get the POWs back and account for the missing. There is a welcome exposition of the tension during peace negotiations to get a full accounting of the prisoners and missing. Mr. Colvin and others have expressed their frustration at realizing the negotiations would not bring closure for everyone. There is still a feeling of betrayal among some POW/MIA families, a feeling that Vietnam has not been forthcoming enough. Calvin is listed in the appendix.
I knew Calvin only briefly and not nearly well enough. But I knew him sufficiently to grieve his passing, and to struggle with the ongoing mystery of his disappearance. Whatever we finally make of Vietnam, the reasons for the war, or the meaning of its legacy, our future is intertwined with the sacrifices of friends we lost. Salute, Calvin.



Some records conflict on basic information. Calvin was not born in Carlsbad, as is sometimes reported, but in New Jersey. His date of death is often given as the date his status was changed from MIA to presumed KIA. His rank at the time of the incident was Captain, but he remained active in MIA status until 1978, and his rank increased to Major during that time.





Would you like to join the ranks of bracelet wearers?

Back to the Attic
Visits to Calvin from---